"Something totally new, different, absolutely inspiring with a lot of new insights. Barbara changed the way I was looking at leading in a complex world."
Sabine Groblschegg – Pure Management Group
You do not need to be a dancer to learn from dancing to become a better leader!
But, you need to be a good follower to become a great leader.
There is a vast body of research looking at the effects of dancing on health and well-being. Dancing protects our brain more than doing crosswords or reading: Risk of suffering dementia decreases by 35% when we read, by 47% when we do crossword puzzles, and by 76% when we dance frequently. Besides, studies also show that we can dance our way into happiness.
So, the question is: why not dancing our way into leadership?
As a passionate dancer, using dance as a metaphor for new leadership and thereby explaining "how you can dance your way into leadership" is my preferred way. Throughout my passionate dancers' life, I learned and experimented with more than 15 different dances and fell profoundly in love with West Coast Swing.
""Barbara and her dancers made our national leadership conference just extraodinary: the feedback was incredibly positive, people left with a lot of food for thought and concrete actions – thank you!"
Dr. Esther Strätz – Helmholtz Leadership Academy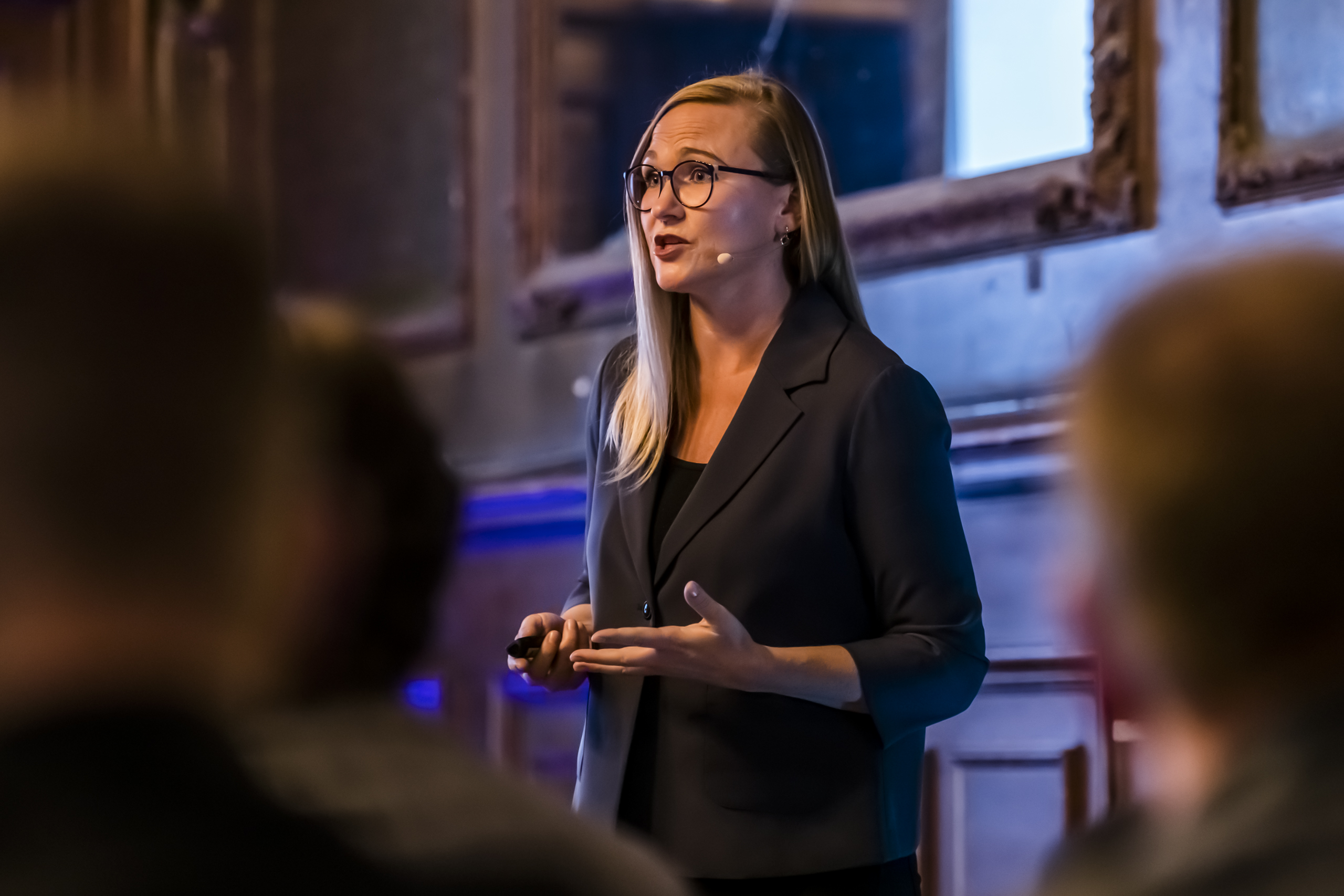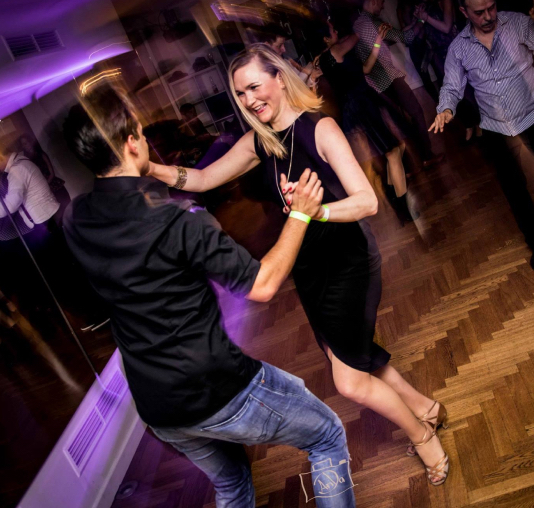 West Coast Swing (WCS) is a partner dance and characterized by an elastic look that results from its extension-compression technique of partner. The dance allows for both partners to improvise steps while dancing together, putting WCS in a very short list of dances that emphasize improvisation. Besides, WCS is one of the few dances where the follower can also give input on where she/he wants to go or what kind of move to take. This also makes WCS the perfect dance to learn about leadership. West Coast Swing Dancing is a CO-CREATIVE experience. And that's exactly how we should re-think new leadership in our organizations.
"Barbara combines the best of two worlds – the academic and the practical one! That's a rare gift! I have attended many of Barbara's events and workshops and have always found them fun, interactive, and informative. Combining dancing and leadership is a great idea! A very creative approach, as we know it from Barbara. Make sure you attend one of her inspiring workshops!"
Hani El-Sharkawi – Lighthouse Organisational Development
You want to inspire your leadership team for new leadership in a hybrid context? Well then, our keynotes, workshops and trainings are just made for you. Dr. Barbara Covarrubias designs every keynote taking into consideration your specific organisational context. Whether it is your internal leadership summit, a Christmas party, or an international company event – we provide you with an EXTRAordinary and memorable experience.
"If you are looking for a keynote speaker for your company event: Barbara is the go-to person. Her concept Dance your way into leadership is fresh and memorable – totally different from what you have seen so far!"
Petra Schneider – MA1, City of Vienna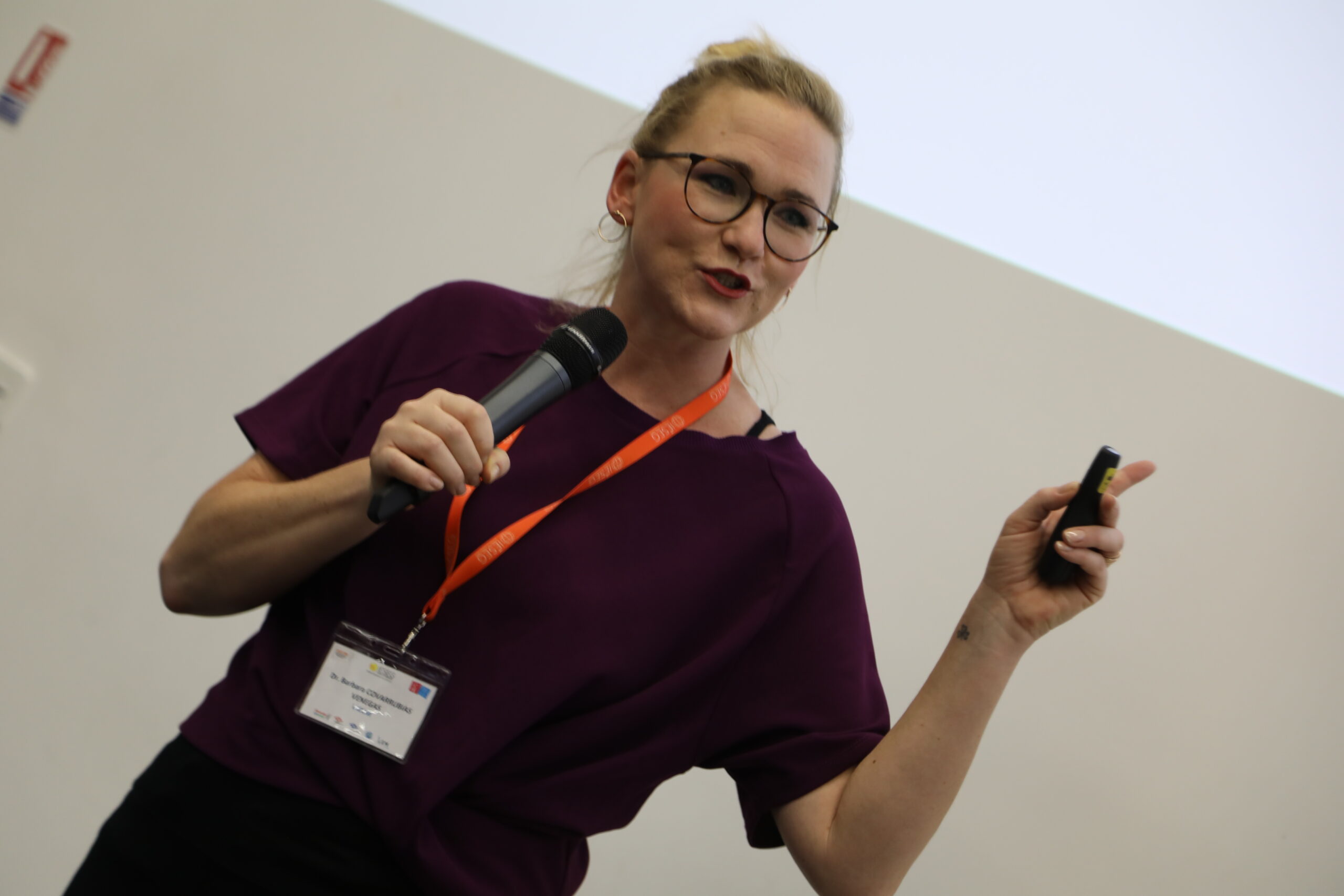 Dr. Barbara Covarrubias Venegas is an international keynote speaker and award-winning entrepreneur. Throughout her career, Barbara developed a great passion for New Ways of Working & Learning, Positive Leadership & CULTURE overall. Barbara has given numerous keynote speeches, conducted workshops and training across the globe. Besides, she has written several books, academic articles and practitioner publications sharing her insights and expertise with a global audience.
Barbara defines herself as a Virtual Enthusiast, researcher by education, speaker by passion and author by results.
As a researcher, she has been analysing organisations and teams to deepen her understanding of the fundamental pillars of successful companies and hybrid teams since 2015. Besides, she is leading and working in global virtual teams since 2010. The combination of evidence-based tools with highly practical approaches defines Barbara as a speaker and consultant.
She is founder and managing director of #virtualspacehero and co-creator of the award winning global virtual teaching project the Global Case Study Challenge.
Furthermore, she is a passionate dancer (15+ dancing styles) and creator of the unique concept "Dance your way into leadership".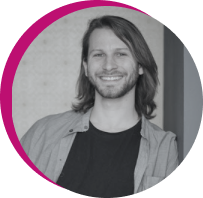 Christopher Piffel
Dance teacher & Owner "Der Tanzbogen"🕺
Chris gained his first experience at the age of 14 in a classic standard and Latin youth course.
At the age of 18 and parallel to his biology studies, he began training at the Vienna Dance Academy, which he successfully completed 3 years later, at that time as the youngest dance teacher in Austria.
In the summer of 2015, Chris discovered his passion for West Coast Swing.
From this point on, he was simply unstoppable – followed by numerous participations in festivals and dance competitions with many international top 3 placements.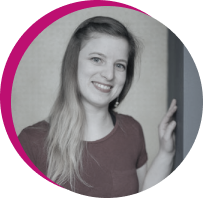 Stella Maria Schletterer
Dance teacher & Owner "Der Tanzbogen"🩰
During her classical studies at the Mozarteum Salzburg and the Vienna University of Music, dancing became her passion.
In 2015, the Tyrolean first encountered West Coast Swing. Europe-wide participation in festivals and workshops followed. Stella is the founder of her own West Coast Swing Live Band ("Honey String") and regularly dances competitions at international events.
In 2019, Stella became the first Austrian to reach the highest West Coast Swing competition category "Allstar" and has since been the only dancer in Austria in this category.
Februar 2023 Nordic Leadership Summit
April 2023 Agonia Ltd. Internal HR Conference
June 2023 HR Leadership Conference 
September 2023 CFO Leadership Circle
"Something totally new, different, absolutely inspiring with a lot of new insights."
Sabine Groblschegg – Pure Management Group
"Amazing! Barbara is so passionate about dancing and teaching leadership – and now she makes the best out of both: dancing into leadership! A passionate teacher and dancer – that's what you want!!!!"
Gudrun Wallenböck – Vienna Global Leaders
"If you are looking for a keynote speaker for your company event: Barbara is the go-to person. Her concept Dance your way into leadership is fresh and memorable – totally different from what you have seen so far!"
Petra Schneider – MA1, City of Vienna
"Great talk, very interesting connection between dancing, in particular West Coast Swing, with the current research about Leadership. All together including a show dance and time to set the theory in practice, it was a great evening!"
Gerd Stierböck – Austro Control
"
There are so many leadership theories and workshops out there, but this one finally is different. Barbara combines her research with dancing and shows in a very special way what is important to consider when we talk about new leadership for hybrid organisations.
"
Nadine Zollpriester – Project Networld AG
"Fantastic Workshop if you want to feel the theory! Really a must see, a must experience!"
Steffi Baermann – FHWien der WKW
BOOK Barbara!
Fill this form & let's dance together!